Amy Stewart Kaplan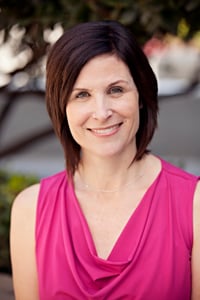 "The experience of donating my eggs and contributing to the creation of new families, has been one of the most rewarding events in my life"

Amy Stewart Kaplan, President
Amy Stewart Kaplan began her career in reproductive medicine in 1990 and has since devoted her life to the field.  Amy got her start at a Southern California IVF center.  It was there she began to realize her passion for reproductive technology as well as a desire to assist others in this worthy pursuit.
Amy has worked in various roles in the field throughout her career, including Practice Manager for the Southern California Center for Reproductive Medicine under the direction of Robert E. Andersen, M.D. Amy was also greatly involved in the development and management of the Southern California Institute for Reproductive Sciences, an IVF embryology laboratory that is currently utilized by four IVF centers in Southern California. She also was instrumental in the development of a donor embryo program.
Reproductive medicine has played a significant role in Amy's personal life as well. After having her son Tyler, she required the assistance of a reproductive endocrinologist to become pregnant again with her daughter Mia, who was born in 2002. At this time, Amy chose to leave her management position to be a stay-at-home mom.  She didn't stay away from the field for long, however, and she soon resumed her career as a consultant for a surrogate/egg donor agency, working closely with intended parents, surrogates, attorneys and psychologists
In 1990, Amy donated her eggs for two couples, resulting in the births of three children.  While one of the donations remains private, the other family has welcomed Amy and her family into their lives, resulting in a special relationship that continues today.  It would be 15 years later that Amy would realize a longtime desire to become a surrogate mother.  Amy calls the experience of carrying twins as a surrogate, as well as being an egg donor, "life altering", creating experiences that "had a profound impact on who (she is) today."
Amy is a member of the American Society for Reproductive Medicine, Resolve, and Fertile Hope and has been a guest speaker at Whittier Law School on the topic of surrogacy law and ethical guidelines.  She is also a member and former instructor for the NARHA (North American Riding for the Handicapped Association), which uses therapeutic horseback riding for the benefit of individuals with physical, emotional or learning disabilities.
In addition, she is also a trained birth doula and has attended numerous births including home births, hospital births, and those at birth centers with a midwife.