Why Become a Gestational Surrogate?
Those who become a Gestational Surrogate (also known as surrogate mother) provide a gift of unparalleled compassion for couples and individuals experiencing infertility or who are LGBT. Our purpose is to match surrogate mothers with compatible couples and individuals to participate in the life-changing journey of bringing a child into a loving, deserving family. West Coast Surrogacy will be with you for guidance and support every step of the way in your journey to becoming a surrogate mother. Our team approach provides around-the-clock availability, working in unison with an independent psychotherapists, life coaches, clinical psychologists, physicians, attorneys, an insurance specialist, birth doulas, a childbirth educator/lactation consultant, registered dietitians, and licensed acupuncturists.
Become a Surrogate: Apply Today!
We're proud to offer one of the highest surrogacy base fees in the country.
At WCS, the average compensation paid to surrogates can range from $60,000 to $92,000.
Learn more about surrogate compensation
.
What Is Surrogacy?
Surrogacy is an arrangement in which a woman agrees to become pregnant for the purpose of giving birth to a child or children for others (intended parents) to raise. This special woman is called the surrogate. West Coast Surrogacy conducts gestational surrogacy arrangements, whereby embryos produced by the intended parents, with eggs from the intended mother or with the assistance of an egg donor, are implanted in the surrogate. The embryo is produced by a process called in vitro fertilization (IVF). This process ensures the baby has no genetic relationship to the surrogate. The gestational surrogate must also meet a set of surrogate requirements.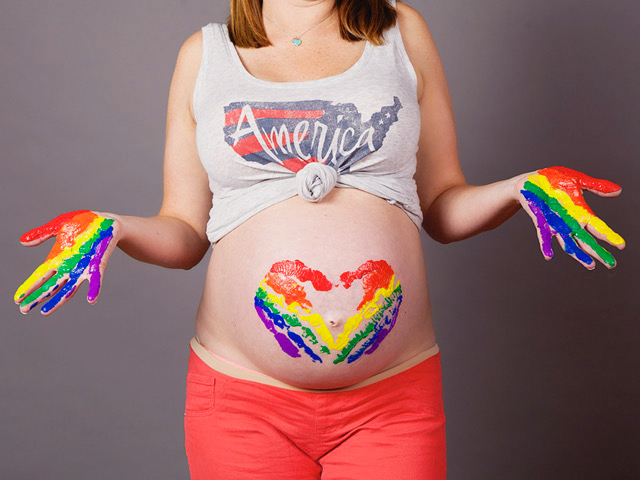 Becoming a Gestational Surrogate with West Coast Surrogacy
West Coast Surrogacy is actively involved in every step of the process of becoming a surrogate mother. One of our primary goals is that the surrogate mother and her family minimize financial risks. We achieve this by requiring a trust fund to be established before any medical procedure takes place. This trust account contains sufficient funds to cover your surrogate fees, anticipated medical expenses and any approved personal expenses related to the surrogate process. In addition, you will also receive the following support and services:
Counseling support throughout the process of becoming a surrogate mother
In-person and online surrogate mother support groups
A case manager who works closely with you, the intended parents and the agency director
during all phases of the surrogacy process
Access to one of several independent attorneys to advise you during the contract negotiation process
Birth doulas (upon request)
Childbirth classes and education, either with or without the intended parents (upon request)
"Outings" - Family gatherings and group participation in charity events
A lactation consultant, if you choose to express breast milk for the baby (upon request)
An insurance specialist to verify your health insurance coverage, and assist you in obtaining
a life insurance policy paid for by the intended parents
Registered dietitian available for nutritional counseling
Referrals for licensed acupuncturists, and certified pregnancy massage therapists
Educational seminars focusing on "total wellness" led by Board Certified OB MFM specialist and Registered Dietitian
Convenient Southern California and Northern California locations, with offices in Orange County, Los Angeles, San Diego, Riverside and Sacramento
Gestational Surrogate Wanted: Do Something Amazing!
The gift a surrogate provides for an individual/couple in need is both remarkable and generous. It takes a special person to give of themselves so freely, and the very fact you're reading this shows you may possess the rare qualities necessary to become a gestational surrogate. The lives you affect aren't limited to the intended parents and the child - the joy and enrichment you experience as a surrogate is indescribable and is something you can look back on with pride and satisfaction for the rest of your life.
Become a Surrogate: Apply Today!