Below you'll find just a small sample of the many surrogate mothers and intended parents who provided West Coast Surrogacy reviews, testimonials and surrogacy success stories.
If you are interested in becoming a surrogate or an finding a gestational carrier, or simply have further questions about our surrogacy agency please contact us.
"Amy Benes -

Working with you was an absolute dream and I am so thankful for your kindness, encouragement and all of your insight throughout the journey. I felt so nurtured and supported from the moment we met until the end. You're the best ❤️"
"Debbie, I wanted to thank you for all your help with this case. You have been absolutely wonderful to work with. The high level of involvement and support you provide as a Case Manager is so appreciated. I wish all Case Managers and agencies were like you! ❤️"
"I just wanted to write an email to say how thankful I am to have you all a part of my last journey.

Amy, thank you for everything you have provided for me. You were on call around the clock for me and my IPs. You were such a huge support to me and I cant thank you enough.

Debbie, you have been such a trooper. Helping me from questions, to jumping in for support and help. It didn't go unnoticed and I greatly appreciate everything. When Amy had taken time away, you were there and always made me feel comfortable talking to you.

Rebecca, you were my cheerleader. You always checked in on me prior to transfer, and after. Thank you so much for that extra layer of support.

Ellen, where do I start, haha. I enjoyed my talks with you. That's definitely one thing I'm going to miss. You have given me so much support, such great advice. Even when I doubted some feelings, you validated my feelings were normal and helped me understand more on the why I felt that way.

I could go on and on about how truly amazing you all are. I hope you all know how amazing you are. Helping surrogates, helping families. You all tell me how amazing I am, but I feel that way about all of you. Your support, your kind words didn't go unnoticed from me.

It truly was a blessed journey and I have all of you to thank for this.

I love being a part of the WCS family and it's so sad I'm done in this journey.

Thank you all for doing what you do."
We cannot speak highly enough of WCS. We have been impressed for a number of reasons but the most important for us was the love and support we received from Amy [founder] and Natalie [case manager] to realise our dreams of becoming parents. They really got to know us as a couple, understand our journey and made this the most incredible and positive experience. We felt that as IPs we were supported and guided but also our surrogate, who was a fantastic match, was also offered support and it was obvious through our regular catch ups that she was enjoying the process of surrogacy and the gift she was giving us, which was incredibly important to us. Amy's agency ensured all the background work was meticulously followed up so we could just enjoy the fun and excitement of the journey. The team were always at the end of the phone to advise, offer their experience and guidance as needed and attended many of the scans and appointments to share in the joy! We got our dream baby, but more than that we met amazing people along the way and had renewed faith in humanity and the kindness and love that can get you through tough chapters in life. Thank you so much to Amy and her fantastic team.
I just recently finished my first surrogacy with WCS and I couldn't be happier with how everything went. Everyone here is incredibly friendly and helpful. They did an amazing job with matching my family and I with our IP and they gave what I felt was the perfect amount of support. I can't wait to come back to them for a second journey!
My journey with WCS started in 2016 since then I've had the privilege of delivering a baby in 2017 for an amazing couple and currently pregnant as a 2nd time surrogate for another amazing and deserving couple. Everyone at WCS work together in order to make each journey run smoothly and special for everyone involved. The staff is so involved and caring of their surrogates and Intended Parents. From the moment I called for information, I knew that this is where I could get the help to make my dreams of being a surrogate successful. I highly recommend WCS to anyone that is interested in helping by egg donation, becoming a surrogate, or Intended Parents who want to build or expand their family. I love West Coast Surrogacy!!❤️
I could not have asked for a better agency. They are always there when you need them and have no problem answering any and all questions. I am so lucky to have had them with me through both my journeys. I was so happy with them that my step sister who had been a surrogate before me with a different agency switched to West Coast for her second journey. Thank you West Coast!!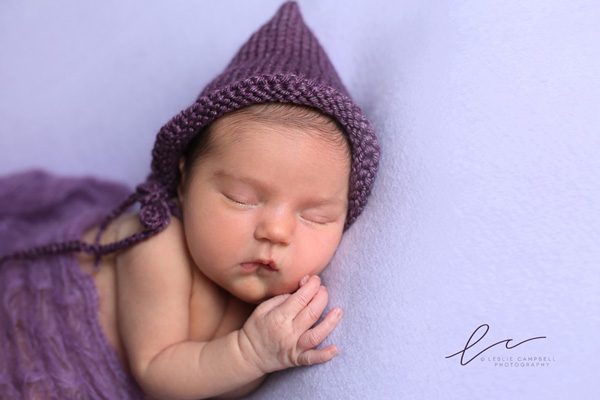 "As we write this our beautiful daughter is sleeping next to us and we are so grateful to Amy and the West Coast Surrogacy team for their expertise and support in handling our surrogacy. From the initial call with Amy through to the day our daughter was born we couldn't have asked for a better experience. Amy was so knowledgeable and understanding of our situation and quickly found us a perfect surrogate match. Our case manager Andrea was extremely caring and supportive and took care of every possible detail throughout the process. Surrogacy is an highly emotional and at times stressful journey and we are so thankful to the West Coast Surrogacy team for successfully helping us every step of the way throughout our journey. We highly recommend West Coast Surrogacy!"
"This is my first time being a surrogate for West Coast Surrogacy but not my first time going through the process. I previously used another agency and the experience was horrible. After that I was very hesitant about going through another surrogacy process but when I met Andrea I knew it would be different. She was so kind, caring and definitely had my best interest in mind. The entire agency is very organized which is a plus considering everything a surrogate has to endure and especially for an A type person like me. Lol I am very lucky to have met Andrea and I look forward to going on this journey with all the wonderful people of West Coast Surrogacy. Thank you!"
Dear Amy,

"Thank you for starting WCS. You did a great job of making a welcoming and warm agency with amazing people. When I think back on this year to find what I was thankful for, a lot had to do with WCS. I was thankful for meeting my IP and helping bring this precious baby girl into his life; I was thankful for [our case manager] Debbie, always there to help and have a friendly word; I was thankful for the support of all the surrogates in our Facebook [group]; all of the employees at WCS that help when I need it; and I am thankful to you! Without you, I would have had none of that to be thankful for!"
---
"On this Mother's Day evening [May 9, 2015] I am reflecting on how I made someone a mother of 2 beautiful healthy babies which she could never have on her own. Wish I could do it for many more women out there. What a dream come true. Thank you Amy Stewart Kaplan and Sue Ann Gonis and all the wonderful people at West Coast Surrogacy for making women mothers. Sean Daneshmand [thank you] for taking great care of all the wonderful moms to be out there."
"I have worked with Amy Kaplan at West Coast Surrogacy for many years. I have always found them to be helpful, straightforward and reliable. I always know that they will take good care of any clients I match from start to finish."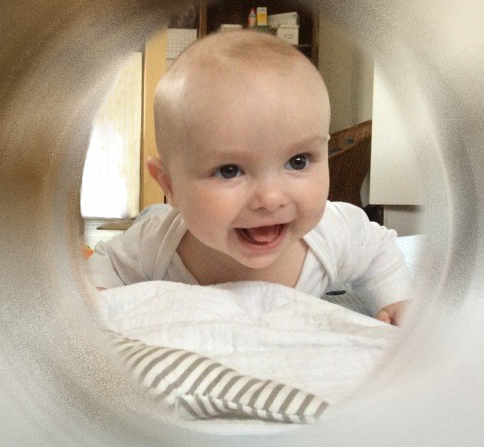 "After having done a lot of research, in different countries and different agencies, we chose West Coast Surrogacy, California. From the first moment the agency made us feel welcomed and understood, it was very personal attention from the very beginning."

As the agency understood our situation and wishes right away! It was incredible finally finding an agency that was both professional but warmhearted.

We met our case manager, Debbie by chance when we were at the [IVF] clinic, she came over to us and presented herself to us, telling us that she had recognized us from the pictures we had send us, and we spoke for a while. She made us feel very comfortable and it was easy to speak with her.

We found our surrogate mother with [Debbie's] help, it was good to have her by our side when we spoke to our surrogate for the first time, as it can be a bit tricky to find out what to say sometimes. Debbie was so professional and supportive during the whole process. Our surrogate and the agency kept us well posted on everything that was going on.

We were very lucky that we got pregnant with our little baby girl, Freia. Our surrogate was so loving towards our baby, she also told her children about her, and they all called her by her name and spoke with her during the pregnancy, which we are so grateful for, she could never have been in better hands."
"We were really blessed to find Amy and West Coast Surrogacy a year and a half after I just experienced another roller coaster of conceiving and miscarrying after 8 weeks of pregnancy. At that time we were just deeply desperate, and thought we would never be parents. It was Amy from West Coast Surrogacy who lighted the flame of new hope and made us feel secure and comfortable with her professional and detailed explanation about the whole process of surrogacy; also the referral of our fertility doctor who was also extremely amazing!

West Coast's team found us the most amazing woman to be our surrogate and carry our baby girl. She is just an excellent match for us! We have created a very unique relationship with her and her family! Lindsay, my case manager, is absolutely awesome! She is truly professional, informative, supportive, and an extremely caring person. She drove 4 hours on the weekend to our delivery hospital to support us and welcome our baby girl! The entire journey with West Coast was just perfect, and no words could adequately express our gratitude to everyone on the team! Now our first baby girl is in our arms and our dreams have come true! We are looking forward to our next journey with West Coast Surrogacy in the very near future!"
"I have nothing but wonderful things to say about you, the agency, Valentine and every person I interacted with. I feel so lucky to have been guided through a scary process by your team. And I don't have enough words of gratitude for you. Thank you with all my heart."
"West Coast Surrogacy is an amazing agency. As a first time surrogate, I knew that helping someone have a family was something I wanted to do, however, I had no idea how life changing this would be. I was matched with a wonderful couple -- it could not have been any better of a match. For this couple, I carried twins, a boy and a girl. Throughout my pregnancy, I felt supported, cared for, and appreciated by my IPs and everyone at West Coast Surrogacy. When I look back on my experience, I realize that I have given a couple a beautiful family, gained a good friend [Mom], and developed a new level of closeness with my husband. I am changed forever in a beautiful way!"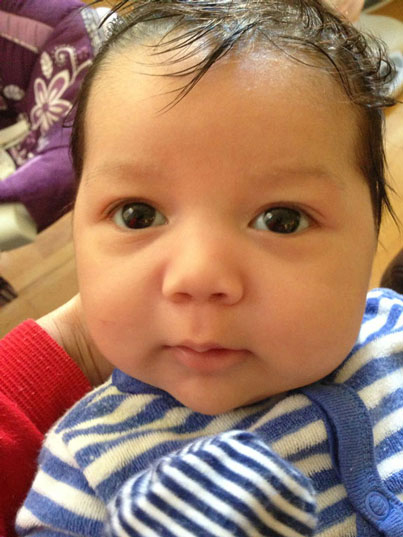 "We couldn't be more impressed with and thankful for West Coast Surrogacy's professionalism and personalized service. The difference with WCS is that they are focused on providing dedicated attention to their clients. Their service quality is head-and-shoulders above many other agencies that we interviewed and worked with.

WCS was recommended to us by a friend who was involved in the reproductive medicine field, and who has worked with all the major agencies in the country. WCS delivered a very warm experience for us as Intended Parents. Crucially, they accommodated to our intended surrogacy process, which was relatively "bespoke" with us having selected the fertility doctor, lawyers, egg donor agency, all separately. They coordinated with all the relevant parties perfectly. WCS's owner Amy Kaplan was able to engage with us at the critical moments [surrogate selection, contract negotiation] and was very nice, professional and organized. We had a fantastic case manager, Lindsay, who was very warm and supportive towards us, and more importantly, towards our surrogate who did all the hard work during our one-plus year "journey" to have children. Lindsay was a perfect combination of the "personal touch" and also being very detailed and determined on our case. WCS helped navigate us through tricky situations with locations [we live overseas], insurance providers, and also the situation of having another baby at the same time [working with a different agency]. We have already recommended WCS to a couple in our city, and that couple has already been successfully matched with a surrogate. If we did surrogacy again, we will definitely work with WCS as this has been such a positive and warm experience!"
"I started down my road to become a surrogate in early 2011. After looking into a number of surrogate agencies online and researching what it meant to be a surrogate, I chose 2 agencies to potentially work with - West Coast Surrogacy was one of them. I requested application packets from both agencies at the same time and returned them at the same time. By the time the other agency had contacted me for their initial screening, which was weeks after I had returned my completed packets, I had already completed all my screening through West Coast, had a few phone conversations with my case manager, and had gotten all my questions answered and knew what to expect from that point forward. The feeling and attention I got from West Coast was great and gave me a sense that I was making the right decision with what agency I was going to work through.

Within a few months I was matched with a couple and before I knew it our 1st attempt at an embryo transfer was turning into attempt #2. Through the process I had great communication with all the ladies at West Coast. Anyone I needed to call or email for any reason was always great at getting back to me and always treated me as if they had known me for a long time. Embryo transfer #2 turned into a singleton pregnancy. The entire experience of being pregnant again, being a surrogate, and helping a couple have a baby was all that I had hoped it would be. There were no complications on the business end since I had selected such a great agency to work with - the ladies at West Coast took care of everything, guided me through the process, but still allowed me to make the experience my own.

Though I have to wait a while before I can be a surrogate again due to my own medical reasons, it is something I feel I would like to repeat. While I know the experience with each set of IP's will be different, I know things will be the same with West Coast. Their commitment to the people they work with, the support they give their surrogates, and their attention to the business side of things is something I do not take for granted and appreciate all the same. The fact that the ladies who work at West Coast have been surrogates and mothers themselves just helps things even more. West Coast Surrogacy has my recommendation for any woman thinking of becoming a surrogate or for any IP's who are looking to work with a good agency that offers good surrogates. My experience was what it was thanks to the help and support I received from West Coast Surrogacy."
"Ellen Winters-Miller has been an integral part of my surrogate experience. She has been invaluable throughout this whole process. Her support and commitment has helped my confidence in this whole process. During times of adversity and disappointment, she has been there to validate my feelings.

Friends and family, those who love me, are important, but Ellen has contributed a perfect blend of being objective, realistic and compassionate. She has always been available, even after hours to be that ear...or that shoulder to cry on...or that cheerleader rooting us on. Whatever the case, she makes me feel that my concerns are valid and of priority.

On more than one occasion, I have asked myself "What would I do without Ellen?

As surrogates, I don't think we can imagine the potential emotional stress and challenges that are ahead. Having someone qualified and experienced like Ellen, makes the whole process and experience smoother and more enjoyable for all.

My IPs and I have had our smiles and our tears. I am so grateful to have Ellen there at my side. I wouldn't trade her for the world. I have her to thank for my positive attitude... my hope... and my determination with surrogacy."
"My husband and I had a beautiful girl on Feb. 26., and I can't describe how happy and excited we are. I'd like to take this opportunity to say thank you to all of you. My husband and I are so appreciative of everything you did for us, and we finally have a perfect baby girl who has made our family complete.

We liked our surrogate very much, she is amazing and a wonderful women. Amy, thank you for introducing her to us. Tyler, you are so kind and willing to help all the time, thank you for your patience. Andrea, you did so many things for me, helped communicate with our IVF center and with our surrogate, the Hospital, the OB doctor, the cord blood company, and et cetera. It is so complicated, especially for foreigners like us. Without your help, we could not have gone through this process smoothly, thanks again.

We are ready for a second child now, and hope that with your continued help, we can have a second child next year."
"Anyone who has ever been pregnant knows that pregnancy is a stressful time, no matter how ideal. Carrying a baby for someone else has the potential to be even more stressful. Amy and the staff of West Coast Surrogacy are experts at minimizing the stress to both the surrogate as well as the intended parents.

I am so grateful that when I made the decision to become a surrogate that I found Amy! She and Ellen are so wonderful at matching the surrogate and parents personalities, to create the best working partnership imaginable. I couldn't have dreamed of having an easier time with either of my two surrogate experiences.

Even though I didn't have any major issues, it was comforting to know that someone was available, day or night, if I needed them- for anything! I would [and have] recommend West Coast Surrogacy to anyone considering it, either surrogate or parent!"
"We had the most incredible and life changing experience with Amy and our surrogate. Amy found a perfect match for us and guided us through the process, the outcome of which are our beautiful twins. We interviewed several agencies, but it was Amy's personal touch that convinced us. She is sensitive to all the emotions involved and makes everyone feel valued. We are considering a second surrogacy, and we wouldn't think of using anyone else but West Coast Surrogacy."
"Amy with West Coast Surrogacy is AMAZING!

The thought of trying to find a surrogate was terrifying for my husband and me, there were so many so many agencies to choose from and so many details, this was all so foreign to us, where do we start with this whole process of starting a family?

We found Amy Kaplan, with West Coast Surrogacy on-line and compared her agency to 5 other agencies in California and the initial phone call was one that I will always remember. Amy called me right back after I had left a message, and we ended up chatting for about 30 minutes on the phone about all of the details. She immediately made me feel secure, and was so knowledgeable about the whole process. Her attention to detail, level of "service" and commitment to making us happy and feel comfortable and our privacy was much different than the other agencies we interviewed. Everything from where to start with a potential surrogate to attorneys, to laws in California, to the appointments, etc., was just SO helpful.

She found us the most amazing woman to be our surrogate and carry our twins, one who we truly trusted and knew would be an excellent match for us. Through the whole process [over a year] she was always incredibly accessible, would return phone calls or emails very promptly, she was able to make arrangements to be with our surrogate at appointments when we could not be there for us, she was always forthcoming, honest and very clear with all costs and expectations of the intended parents. We created a unique relationship with her as she was our advocate and partner during this process to the many individuals who were all involved, [Nurses, Doctors, our surrogate, our Therapist, those at the hospital, etc.]

She will truly be a very instrumental person in our lives as she introduced us to our surrogate, who helped give us a family, one we have always dreamed of for many years. Thank you Amy!"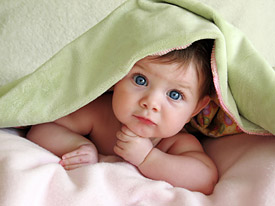 "I was really blessed that my fertility doctor referred me to West Coast Surrogacy and specifically Amy. I was really quite anxious about the whole process but my first meeting with Amy completely put me to rest. I found her not only extremely professional, but sympathetic and understanding as well. It was really important for me to "click" with a surrogate and she found me a wonderful person that matched me extremely well. I call Amy one of "my angels" as she has always been so informative, supportive, and extremely kind. I would recommend West Coast Surrogacy highly and without reservation."
"Within the field of IVF and surrogacy, I have found Amy Kaplan from West Coast Surrogacy to be outstanding. Amy is not only experienced, knowledgeable, and professional from a business standpoint, she also shines in her abilities to communicate.

My husband and I have been trying to have a baby for eight years [lots of exposure to the industry]. Last year, we decided to work with a surrogate, and were led to Amy's agency. As a massage therapist and yoga teacher, I am always interested in healthy communication with attention paid to treating others compassionately with respect and kindness to go the extra mile if you will. Amy has consistently met my desire for these attributes, which is a rarity in my experience. Last, but not least, she has also provided us a wonderful surrogate, who is a beautiful spirit and a lovely person whom I believe is a true gift to us and our future child! Thank you, Amy!"
"I know choosing a surrogacy agency will be one of the toughest decisions you will be faced with in this incredible and often complicated process of creating your family. I remember how scared and confused my wife and I were when we started gathering information on the IVF process. There was so much information and we were totally overwhelmed! We interviewed several surrogacy agencies, but we chose West Coast Surrogacy because of how we felt about Ms. Amy Kaplan. We wanted to be with an agency that would be there every step of the way in this very emotional and to us, complicated journey. I remember telling Amy, she needed to "always be there for us, and to hold our hands every step of the way." And, to her word, Amy was ALWAYS there for us.

It started with Amy constantly responding and answering all of our many questions, phone calls, and emails in a very prompt manner. She then introduced us to our wonderful surrogate mother, and she personally attended a great majority of our appointments; this was very comforting to us and to the surrogate mom.

Unfortunately, we did not have the outcome we had hoped for, we lost our baby at around 20 weeks and my wife decided she did not want to try again. But, even in this extremely difficult time, Amy was right there by our side... Every step of the way!

To me, you call tell more about a person/business in how they react in bad times, than in good times. Anyone can be there when things are going good, but it takes a truly wonderful person/agency to ALWAYS be there in the difficult times as well.

Amy was definitely always there for us.... in good times, as well as bad ones. For this and many other reasons, I can highly recommend her and her company to you."
"Like many couples exploring surrogacy, we'd experienced more than our fair share of fertility treatments and procedures. There were surgeries, delays, medications, more surgeries, diets, invasive procedures, IUIs, IVFs, Frozen transfers, pregnancies... There were successes too. We lost Matthew and Isabel at 22 weeks which was the most devastating loss of our our lives yet eighteen months later, in a very complicated pregnancy, we were blessed with Lucas and Sabrina. "Luke" and "Bree" are healthy and beautiful, but the complications associated with their birth meant we couldn't have any more children of our own without surrogacy. This is when we met with Amy to discuss our options. We felt very comfortable with Amy. She was very knowledgeable about the entire process having worked in the field AND having been a surrogate herself. We felt it gave her a unique perspective when interviewing potential surrogates and IPs. She paired us with a wonderful surrogate and has managed the entire process from matching to legal to IVF procedures...and ultimately to a successful result. As we write this, our surrogate is carrying our next pair of twins! Throughout it all, Amy provides support, is an outlet when needed, bridges communication gaps and so much more. She attends to all the details and presents them easily and readily so we can focus on the pregnancy and our relationship with the surrogate. The personal and undivided attention has really helped our journey. It's been a wonderful experience."
"My husband and I had an excellent experience working with Amy. She helped guide us through the initial phases of getting to know a potential surrogate. Amy was professional, organized, friendly, and warm throughout the process. During our first face-to-face meeting with the surrogate, Amy did a great job of guiding the conversation so that our questions were addressed and that all of us were on the same page in terms of plans for the pregnancy. She took the responsibility of evaluating our match very seriously. Later, when some unexpected problems arose, Amy listened to our concerns and offered honest feedback on the situation. We always felt that Amy was motivated to 'do the right thing' rather than simply whatever was easiest. We valued her integrity and support."
"Amy and the whole West Coast Surrogacy Agency have been amazing through this whole experience! I have had all the support I could ever ask for. Amy called me on a daily basis to see how I was doing. Ellen Miller called a few times to check on me. Amy took great care of me the morning of by driving me everywhere I needed to go. She even drove me to the hotel and made sure i was all set before she left that day. She even came back and brought me a birthday cake for my birthday. It was so sweet of her! I made the absolute best decision by going Amy's agency. She makes me feel so special, unlike other agencies who treat you like a number. West Coast Surrogacy is by far the best surrogacy agency to work with!"
"Working with West Coast Surrogacy has been a great experience. I enjoy having someone there to ensure that everything is being taken care of. With the last agency that I worked with it was my sole responsibility to make sure that things got done. That the right tests were done, to find somewhere to take the tests, and to make sure I stayed on track. With West Coast Surrogacy they make sure that everything is complete and that things are going smoothly. For me it has been really nice to call and talk to a real person that knows who I am and is willing to help with anything I need. I am in my second surrogate relationship and have found that it is an emotional roller coaster no matter who your coupled with. With my previous agency I could only call during certain hours if I wanted to ask a question and then I would have to give all my information so they could find me in there system. For me it has made all the difference in the world to have that personal relationship with someone who cares about my journey."
"It is rare anymore to find someone who is truly passionate about their career and exhibits the same degree of compassion. Amy Kaplan embodies this kind of dedication and tremendous kindness, which cannot be replaced or reproduced and is undoubtedly genuine. Choosing to be a surrogate and to have a surrogate, is a calling and not without heartfelt considerations. One of Amy's many gifts is her honesty and she is more than qualified to shed light on these considerations because of her extensive work and personal contributions in the field of reproductive medicine. Regardless of the capacity in which Amy is a part of your life, anyone would be lucky to be a part of her vision and that of West Coast Surrogacy."
"All I have are wonderful things to say about West Coast Surrogacy and Amy. As an experienced surrogate who has been with another agency all I have to say is the care and service Amy provides to all her surrogates and intended parents is unsurpassed. She is always on top of everything, taking care of every detail and is available whenever you need her. My other agency experience isn't bad, but I had to make many of my own arrangements and keep them apprised of all of my appointments, transfer dates etc. The support Amy as well as the group of other surrogate moms make West Coast Surrogacy feel like a second family. Thank you for being AMAZING Amy!!!!"
"One of the most prestigious IVF clinic in Los Angeles referred me to West Coast Surrogacy. I had a wonderful experience working them in the past year. The brilliant matchmaker Tyler always does his best to bring the right surrogate and client together. I have worked with two case manager Debbie and Lindsey, both of them are easy to work with and I can even reach them on the weekends and evening. I also met the owner Amy, she is the most reasonable, understanding and kind lady. I mean, all the staff at West Coast Surrogacy are very friendly, responsible, flexible, caring and professional. I can always reach the staff easily, and they are efficient as well. They handle case by case, and try their best to bring miracles to life. I would highly recommend West Coast Surrogacy to people who need it, you will not be disappointed with them."
"I know some people think that surrogacy agencies are just middle men taking advantage of surrogates and clients. We personally feel West Coast Surrogacy is the glue that holds everything together. Even though we now quite experienced with the surrogacy process, we would only do it again with WCS. Their fees are quite reasonable given the amount of time and resources they put into the relationships. Their outstanding reputation also means they partner with the best quality surrogates, doctors, lawyers and other professionals. Our first experience many years ago showed how important it is to work with the right people to achieve success through surrogacy. Amy Kaplan, Debbie Esquival and the entire WCS team are the right people."
"I found WCS after a referral from a friend. Boy was I impressed! I have had one very successful surrogacy journey that resulted in me delivering a beautiful baby girl to the most amazing couple, of whom I remain good friends with! I am now working on my second surrogacy journey with another very lovely couple. There are so many great things I could say about West Coast Surrogacy, such as the amazing caring staff, professionalism and compassion they all hold, but if I could only say one good thing it would be how determined they are to make sure that they find the perfect match between IP and surrogate so that they may have the best experience. My life has changed so much since having been a surrogate and I recommend West Coast Surrogacy to any other surrogate or IP!"
"WCS provides excellent services for everything we expect, and we do mean top-notch. One might say that is just meeting clients' expectations, but we have lived long enough to know that is the culmination of many years of experience and that it takes a very competent organization starting from the top down. As immigrants, we tend to be tough graders because things are more competitive where we came from, but our experience with WCS has been so good -- they truly are top of the world. We know a good thing when we see it and we know we struck gold with WCS. Our only regret is not going to them in the first place but we are surely glad we finally did."
"I found West Coast Surrogacy after deciding to become a surrogate and doing research on several companies. I loved how personable they were, and the ease of availability when you needed to speak with someone regarding any issue at all. I was matched with a wonderful set of parents [IP's], and we had a beautiful journey together, resulting in their healthy twins."
"My husband and I looked at two agencies; West Coast and another, bigger agency. At West Coast we met with the owner, Amy, and her son, Tyler. We were very impressed with how involved West Coast is right from the start. Tyler sent us profiles of surrogates until we found a really great match. Debbie was assigned as our case manager. I would call her on her cell phone all hours of the day and night, and she always cheerfully answered. It was so nice to have a friendly voice on the line during such a stressful and emotional time!"
"My experience as a surrogate with West Coast Surrogacy has been amazing. I have had the amazing opportunity to work with more than half the people in the agency over the course of two surrogacy journeys. The matching process was very quick and I have been matched with two wonderful families. Both of my case managers were amazing and we're always there when I needed them."
"I would like to extend my gratitude to you and your team. I would like you to know that every person whom I have had contact with on the West Coast team has been absolutely wonderful. From the beginning, my surrogacy journey has had a ton of bumps in the road. Your team has helped me and shown so much patience and kindness and for that I am so grateful. In the beginning, Casey and Malika were absolutely wonderful in helping me keep all of my ducks in a row. Tyler was so kind and understanding when I met him. He took the time to listen to my "requests" when it came to matching with a family. Andee was a dream at my medical screening. I was SO nervous and had no idea what to expect. She helped ease my mind and felt like a long time friend rather than someone that I am essentially working with to make these dreams come true. Now, Nicole has been more than wonderful and responsive when it comes to my concerns and joys. She has gone above and beyond and been available to me through a ton! Again, I am so appreciative of your team and would like to thank you for allowing me to be a part of making dreams come true.
Thank you so much, I look forward to making miracles happen. "
"I just wanted to write an email to say how thankful I am to have you all a part of my last journey."
Want to share your West Coast Surrogacy success story with others? Send us a review or testimonial!