Ellen Winters Miller, M.A., L.M.F.T. - Counseling Support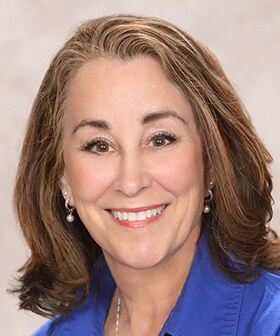 "Having struggled to have children for many years myself, I am honored to be able to assist people achieve their dreams"
After a 5-1/2 year personal struggle with infertility (including the use of 3rd parties and A.R.T. procedures), Ellen, a California Licensed Marriage, Family, Child Therapist since 1986, soon focused her attention on helping others with similar challenges. She is honored to be affiliated with West Coast Surrogacy since the Agency's launch in 2007, as an independent consultant, psychotherapist and support services provider.
Ellen has the compassion, knowledge, experience and problem solving skills to provide guidance and interact with all involved in collaborative reproduction. Areas explored in pre-cycle meetings are those recommended to be discussed by the guidelines of the American Society of Reproductive Medicine. In meeting West Coast gestational carrier and donor candidates, Ellen ensures their concerns are addressed as well as assesses their appropriateness to participate. Her pre-cycle psycho- educational consultations with intended parents' focus on the many nuances of family building with assistance. During a gestational surrogate pregnancy, Ellen provides ongoing care and consultations to each participant, focusing on their specific hopes, dreams and challenges. She interacts often with WCS Case Managers, Directors and facilitates monthly WCS Surrogate Support Groups.
For over 25 years, Ellen has continued her professional growth in the field of infertility through awareness of evidence-based research and her involvement as a professional member of the American Fertility Association (TheAFA), American Society for Reproductive Medicine (ASRM) Mental Health Professional Group (MHPG), Fertile Hope, Pacific Coast Reproductive Society (PCRS), Resolve and The Society for Ethics in Egg Donation and Surrogacy (S.E.E.D.S.). Ellen was a member of the ASRM MHPG Donor Recipient Family Task Force, and was instrumental in setting up the Professionally led Support Groups for Resolve of Orange County.
Ellen is also a founding Board Member of the Ovarian Cancer Orange County Alliance.
What do surrogates say about Ellen?
"Having had two amazing surrogacy experiences with WCS I realized that there are a few key components to having a successful journey. One of the most important was my relationship with Ellen Winters-Miller. She is always available when needed for both support and direction. She is genuine, dependable, and knows that every surrogacy has it's own unique rhythm. In other words, she treats each surrogate arrangement with special care. I feel so privileged to have worked with her and know that many surrogates will continue to thrive and enjoy surrogacy because of what she does and how she cares.

Thank you so much Ellen for helping me change the lives of two beautiful families!"

Sincerely,
Corey Davis, Surrogate
"Ellen Winters-Miller is a fantastic therapist/counselor. I started going to the surrogate support group with Ellen shortly after being matched with a wonderful couple from the UK. I learned quickly the struggles that surrogates and intended parents experience through this process. Ellen always made everyone feel welcome, comfortable, and justified as we freely spoke of our situations. Even on private calls to her she was always available, ready, and willing to find the best way to resolve issues that came up. Being a surrogate has taught me so many things about compassion and empathy for others. Sometimes there were no solutions but having Ellen and a group of women going through the same challenges was enough to make it through to the next stage. There were sometimes tears and sometimes laughter but each surrogate felt safe in that meeting because Ellen was there. I will never forget the experiences I went through as a surrogate and I am so grateful for having a supportive team with West Coast Surrogacy."
(Jennifer delivered a healthy baby girl for a couple in the UK on October 26, 2014)