Laura Davis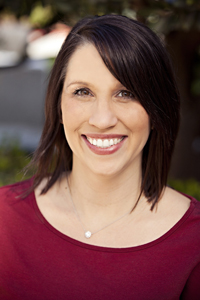 "I have always had the desire to help people and I am lucky enough to be able to do that in my profession as well as in life"

Laura Davis, Director, West Coast Egg Donation
Laura came to West Coast Surrogacy as a surrogate in 2008 and then began working there in 2012. Laura has worked closely with surrogates, intended parents and egg donors. She is the main person of contact for West Coast Egg Donation from the initial screening and application, pairing egg donor and IP's, through the embryo transfer, providing support along the entire process to both egg donors and intended parents. Laura thrives in her role and is thrilled to have the opportunity to not only work with egg donors, intended parents and surrogates daily, but to have been a surrogate and egg donor herself.
A married mother with two children of her own, she and her husband knew they were finished having children of their own. Laura was passionate about sharing the amazing gift of being a parent with others. This passion brought Laura to the decision to become an egg donor, then a surrogate and finally to continue helping others by making this her career.
Laura treasures the new and rewarding experiences she has gained each time she has been an egg donor and surrogate, and loves being a part of building families both personally, and for others working with WCS and WCED.
It is Laura's passion to help people and has done so in many other positions before coming to WCED. Laura worked as a job coach helping high school students with disabilities learn valuable employment and life skills so they may become self sufficient after graduation. She also worked in a young girl's group home as residential counselor, providing supervision, activities, and support to girls age 10-13. Laura also worked for many years helping ex-offenders reintegrate back into society after parole from prison, in particular those who had HIV and needed help with essentials such as housing and food but with seeking services to continue their medical care and therapy outside of prison.
Born and raised in Long Beach, CA, Laura graduated from CSU Fullerton with a BA in Psychology.