Lindsay McEachern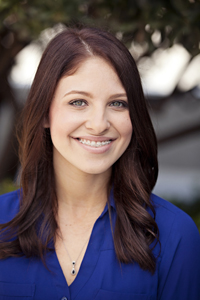 "Although I don't have children, I someday hope to enjoy the blessing of being a mom"

– Lindsay McEachern, Egg Donor Outreach
Lindsay is often the first to interact with an intended parent, surrogate, or egg donor. She loves her role as a Surrogate Case Manager / Egg Donor Office Liaison and the opportunity it gives her to work towards a common goal with everyone involved.
Throughout college Lindsay worked as a tutor helping students with special needs and working with low-income students to help prepare them for college. This rewarding experience helped Lindsay realize the importance of giving back to our society and helping others who are less fortunate.
Hoping someday to become a mom herself, Lindsay is grateful for the opportunity to be surrounded with selfless women who are giving couples the chance to have a family they could otherwise not have.
Lindsay grew up in Lancaster, CA and attended college at the University of California, Irvine where she graduated Cum Laude, with a Bachelor of Arts in Psychology and Social Behavior. She is currently working on her M.A. in Special Education and lives in Orange County, CA with her husband and dog.